Agimat FX® 2018 V2 – Forex Scalping and Binary Options Strategy
Agimat FX® 2018 V2, renewed in 2020, is the successor of the champion Agimat FX® 2018, created back in 2017.
The 2nd version of the Agimat FX® 2018 System includes the brand new Maxwell Equations Indicator. MEQ produces a future prediction graph on your chart for developing market price movements. That gives you the edge in strengthening and confirming your non-repaint buy and sell signals. Also, we have 100% recoded and optimized the non-repaint signal mechanism.
The first version of Agimat FX® 2018 dominates the industry for 3 years. But Agimat FX® 2018 V2 will supersede the success and give you even better and sharper accuracy when scalping the market in lower time frames. Perfect for Binary Options, if you trade them.
Forex with Agimat FX® 2018 V2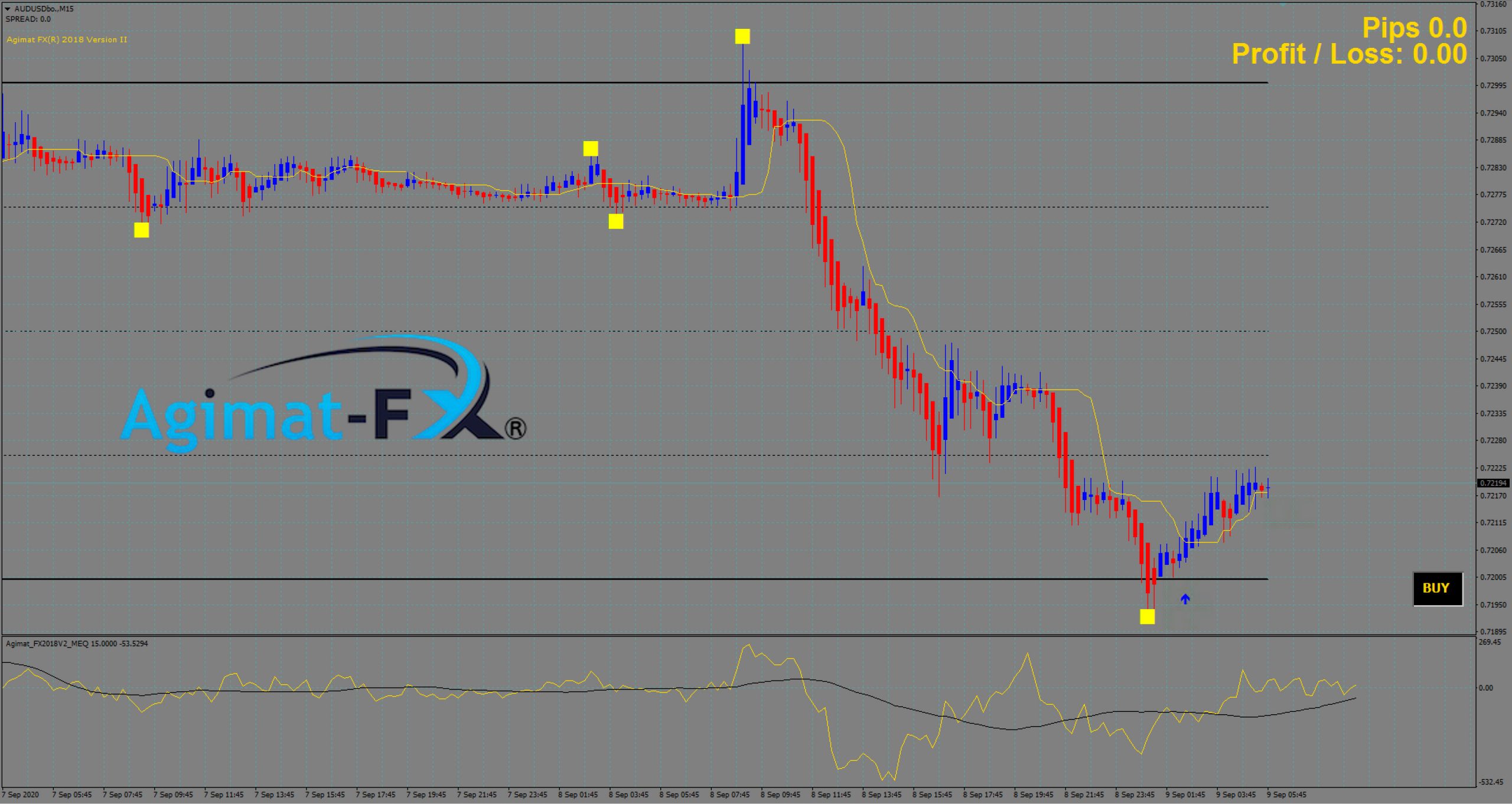 Binary Options with Agimat FX® 2018 V2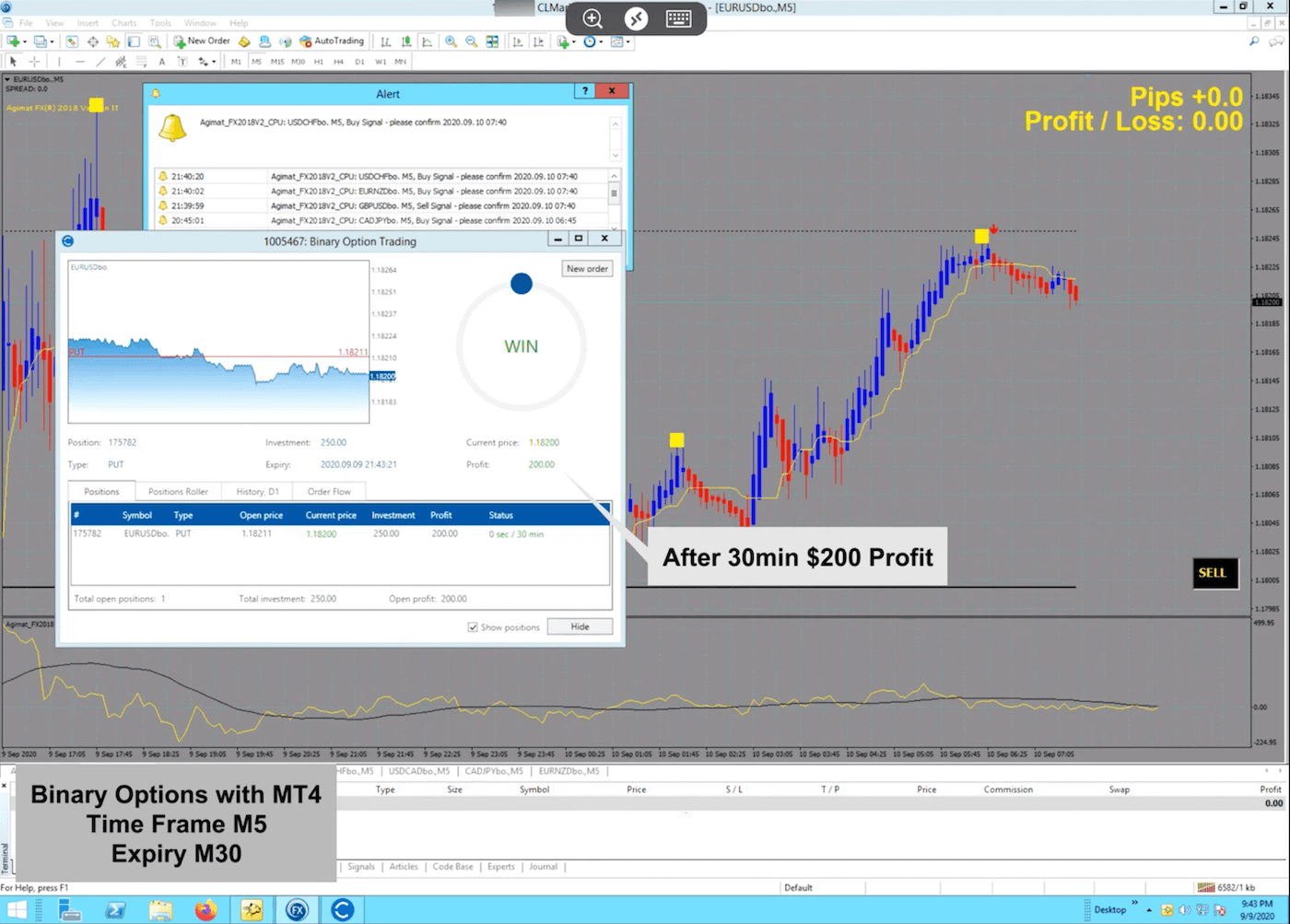 Agimat FX® 2018 V2 – Best Forex Strategy.
What is new?
– Trade Forex and Binary Options.
– New Five-Step Signal Confirmation.
Yellow Box has stopped painting and confirmed upcoming reversal.
Signal candles are closed above/below the yellow signal line.
Signal candles and new candles are in the color of the trend (red/blue).
The new MEQ Forex Price Future Prediction points in the direction of the trend.
Priceline Grid verifies the direction of the trend.
If everything lines up perfectly, Non-Repaint Trading Signals will fire.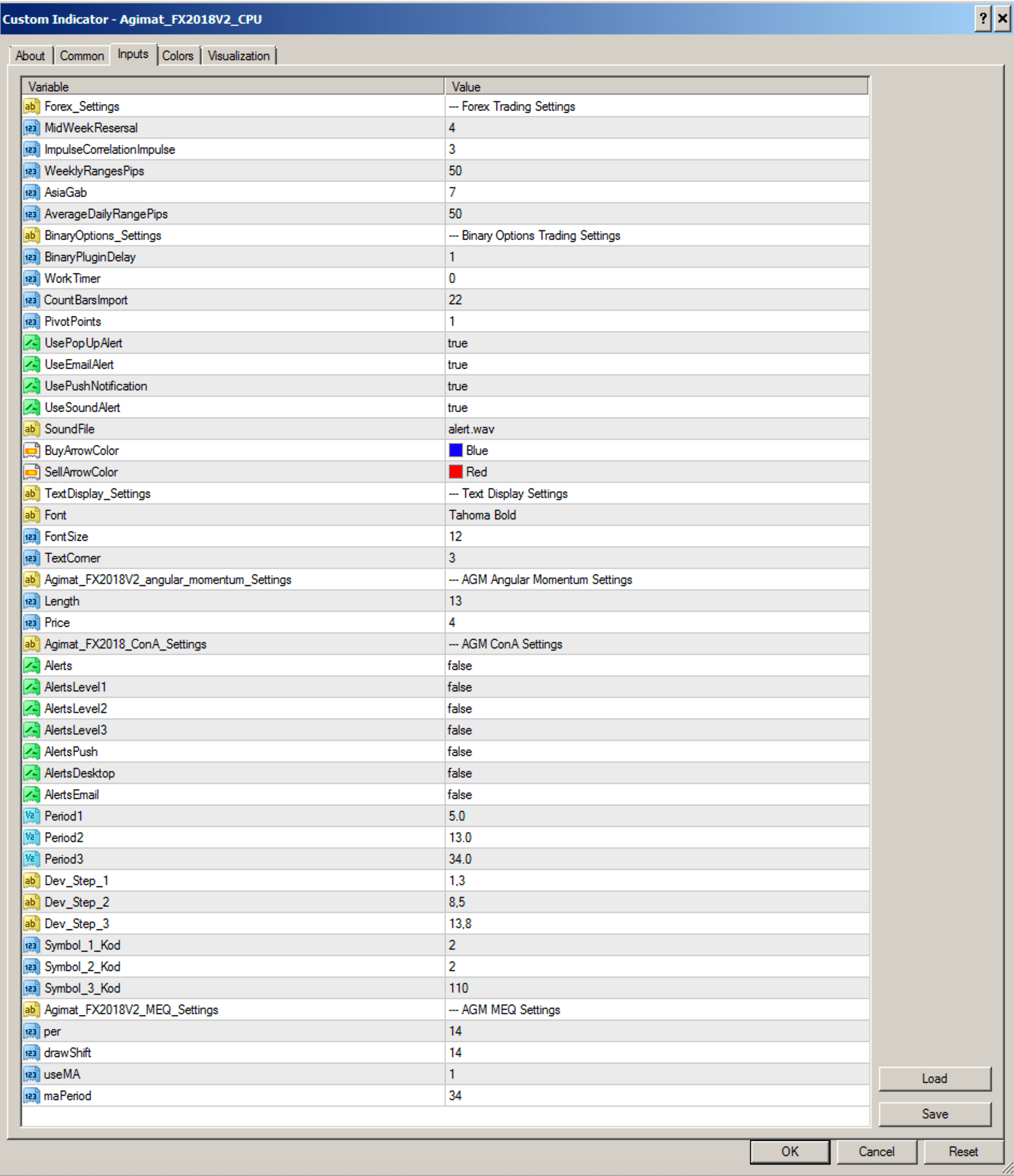 Forex – Live Trading examples with Agimat FX® 2018 V2
What Time Frames and Pairs should I Trade with Agimat FX® 2018 V2?
Forex with Agimat FX® 2018 V2 non repaint:
When trading Forex, you can use time frames from M15 up to the monthly. The very best time frame for Agimat FX® 2018 V2 is and will always be H4. Why is that? Peak formations are identified easier by Agimat FX®.
You can trade any pairs, or lets better say any MT4 instruments. It does not matter if cryptos, metals, stocks, etc. Stick with something you are comfortable with that has a low spread, and stay away from exotics.
Avoid trading on Fridays. Why? Most fake breakouts will happen on Fridays, NFP is every first Friday of the month; you don't want to be stuck in a trade over the weekend, and many more reasons. Take it easy on Fridays. Some people might say it does not matter, but that is not so. 
Binary Options Strategy with Agimat FX® 2018 V2 non repaint:
Trading Binary Options with MT4 is a unique approach. We give you the edge with Agimat FX® 2018 V2. It is the only system in the market that trades Binary Options within MT4. Also, we'll let you know what licensed and regulated Binary Options Broker you should use, to be on the safe side. Agimat FX for Binary Options  MT4 Strategy.
 MT4 Binary Options Broker:
•••• Find HERE the ONLY licensed and regulated Broker that provides you with Binary Options in MT4.
Time Frame and Expiry:
Agimat FX Binary Options works best on the 5 Minute Chart with an Expiry of 30 minutes. That is how we got the most success with an accuracy of 80% – 90% when following the simple rules.
One Time License Fee €157
Two MT4 account installations on demo/real.
Agimat FX® 2018 V2 Updates.
Support via email with guaranteed reply within 24hrs.
Free Forex Signals via automated Trade Copier, Live Results HERE.
Video tutorial on how to install.
Video tutorial on how to trade.
Our reputation and the success of our company rests on making you happy. We take pride in our products, which is why we offer a 7-day money-back guarantee for all Agimat FX® Systems.