THE BEST FOREX SCALPER TRADER STRATEGY
Agimat FX® Market Trading
The Market Maker Method Indicator Agimat FX® is a high-performance Forex Trading System for MetaTrader 4,5 and TradingView.
MT4 and MT5 – iOS and Android 
Agimat FX® Ultra, the Best Forex Indicator, shows you the Entry, TP and SL in advance to set hassle-free your pending order. The same functionality you have with the iOS/iPad OS and Android Apps. The Advanced Artificial Neural Network with a data center in Hong Kong provides extremely high accuracy for an excellent Agimat FX® Ultra Forex trading experience, does not matter if you use the MT4/MT5 version of the mobile App.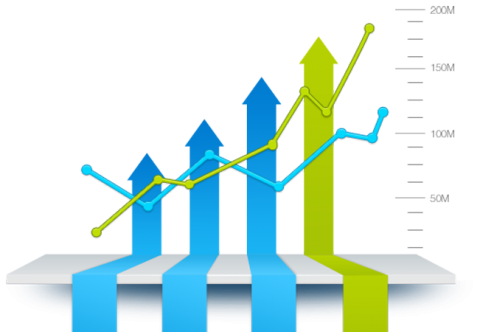 Trade every MT4 & MT5 Instrument
Currency Pairs
Stocks
Futures
CFD
Commodities
Metals
Cryptos
How to trade with Agimat FX® Ultra – Agimat Trading System Scalping Strategy
More live trading examples with the Agimat FX® Trading System
Is Agimat FX® a scam or another B.S. trading tool?
First of all, the software and brand Agimat FX® are registered and trademarked with the USPTO (United States Patent and Trademark Office. Please find the Offical Registration Certificate on the USPTO website here (click).
The Trademark has been approved by the US Authorities, therefore the software cannot be a scam!
The Agimat FX® scalping indicator is a working, unique, and legit development done by Dennis Buchholz, founder of F.X. Tech Group Ltd., a software engineering company with offices in Spain and Hong Kong. The Agimat FX brand and logo is a registered Trademark, approved by the USPTO (U.S. patent and trademark office). The Agimat FX® Forex trading system has helped more than 11.000 people around the globe to successfully master how to scalp the Forex market and perform profitable swings. Trading Binary Options with Agimat FX® can be done too by using the same rule as if you trade Forex.
Does the Agimat FX® forex trading systems repaint? No, Agimat FX® is a non-repaint Forex trading MT4 and MT5 Market Maker Method indicator, excellent for scalping and swing trade. Many times reviewed as the Best Forex Indicator.
Only pirated and non-authorized licenses will repaint and fire false patterns since the copy-protection mechanism will be triggered, including a warning on the chart.
Often described as the Best Forex Indicator – can't be a scam.
And yes, of course, where is a success there are haters and naysayers. These are people sitting on mommy's lap, using a pirated "old" version of the Agimat FX® binary option and forex trading system (pirated version won't work since the license is not activated on my end). Also, those individuals are so-called Facebook traders or coffee shop traders with $20 in the bank account posting pictures on social media, most likely in a praying position. No "professional" will trade in a coffee shop. Or have you ever seen one of the top guys trading Forex in Starbucks? You cannot concentrate on Coffeeshop noise. These kinds of people I have just mentioned insulting others to the bones for their dumbness. These are people writing fake reviews and spreading hate. Yes, I can continue this list until the end of the universe. Such individuals will say all the time that the Agimat FX® Trading system and Market maker Method indicate is a scam.
Patience and discipline are crucial when trading Forex.
Unsuccessful and negative people (the mentioned groups above never will be successful) look all the time for something to blame except their own mistakes and childish behaviours. These people are not willing to learn, thinking to be a millionaire overnight. But I can assure you that everything is real and legit. You can visit me in person; I am living six months of each year in the Spanish Balearic island Mallorca and the other six months in Asia. A lot of people come to see me for a talk, advice and some coffee with me. Or if you are in Hong Kong, drop by our office, and I'll show you around, of course, I need to be in Asia for this.
Successful Forex traders, including myself, need to get along with such eccentric characters by simply ignoring them. If "you" are serious about trading, willing to accept my advice, help and got the right mindset, go ahead, and continue reading. If not, I beg you; please leave this website because your failure is imminent.
Some of you might think my words are rude, but I am straight to the point with reality. Forex is not a hobby; it is a tough business.
Apr 08, 2020 – Dennis Buchholz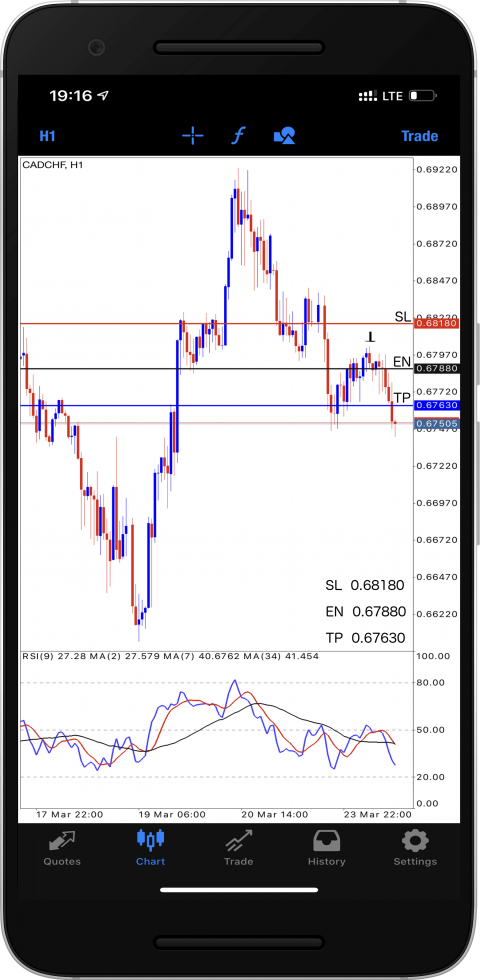 Powerful mobile Forex Trading App
The markets are on the move, and so are you. Most people are too busy to sit down at a desktop for hours. That is the reason why we have created the Agimat FX® Ultra iOS and Androids Apps, which will allow you to trade right from your smartphone, along with all necessary functions that will help you make smarter money moves.
Entry, TP and SL displayed on your mobile charts.
Pop-Up alert notifications, even if your phone is locked.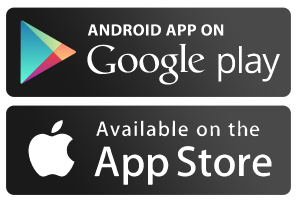 Free Forex Trade Copier Service 90% Accuracy with less than 3.9 % Draw Down
 Other companies charging you $200/month for a service like that.
While learning how to use Agimat FX® Ultra you can receive daily scalp trades done by Dennis Buchholz. These trades having an accuracy of at least 90% and will grow your account safe steady. Connect your account to the Free Forex Trade Copier.
Free Forex Signals
AUTOMATED TRADE COPIE
Our Daily Scalp Trades Copied To Your Account.
Our Money Management Copied to your Account.
90% Accuracy.
Grow Your Account Safe and Steady.
No VPS? We Help You With That.
We Can Help You with the Setup.
Forex Indicator using Neural Network – Agimat FX® Ultra
Within the sphere of artificial intelligence, the artificial neural network (ANN) system of Agimat FX® Ultra is instantaneously apprehended. By instantaneously apprehended, it means that it can do the basic functioning flow — sense, reason, act, and adapt. Sounds like an ordinary human being, right? But, what makes it the subject of interest in Forex trading when in fact, it only tries to simulate some of the functionality of the human brain, and we can have actual humans work on it?
Forex trading is always in a state of uncertainty and flux. We cannot, with one hundred percent certainty, predict the direction which currencies are most likely to take in the future. In this market, only one thing remains the same: big data. Currencies are traded across banks all over the world and in whatever market is open at any time of the day in one entire week.  All transactions happen via computer networks between traders around the globe, rather than on one central marketplace for foreign exchange. Buying currencies while simultaneously selling one may seem like an easy task, but it is not.
Forex Neural Networks can help you.
It is too complicated a brain could want to process all at the same time. Do we expect our minds to store and prepare as much data like that? There's no denying what a human brain can do. Its ability to save the unimaginable amount of information for years makes it even very difficult to calculate its exact storage capacity. It is not to discredit the fantastic knowledge of the human brain but to highlight what humans can make use of in the advent of electronic trading and numerous forex brokers. Whether we like it or not, we need to step up and be ahead of the game that would outperform humans at nearly every cognitive task by taking advantage of the trend — that is, by using the artificial neural network. You see, the trend is our friend.
Agimat FX® Best Forex Indicator Neural Network – Continuously Updated

On August 17th – 2016, the first version of Agimat FX® got connected to our neural network, which Dennis started developing back in early in April 2016. Since then, the neural network grows independently without any interference. We are using the same methodology that most significant trading firms and hedge funds have implemented, improving their sophisticated artificial intelligence and neural network systems to profit from the financial markets with staggering accuracy. Agimat FX® Ultra is the only real MT4 and MT5 indicator for Binary Options & Forex that get a real-time data feed from a neural network.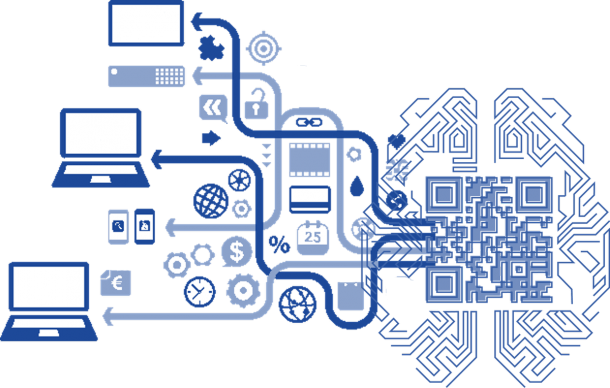 Recent Withdrawals From Our Accounts
Forex withdrawals are real! Why? Because Dennis, the creator of the Agimat FX® Indicator series, has patience, discipline, and money management when trading Forex and Stocks. Without these characteristics, you will fail. 
If you want to trade Forex, Binary Options, or Stocks profitably and accurately, then there is one way only my friend! You need to know the moves of the Market Makers and Dealers before THEY start moving!
My Mentor used to say, "when you move, I move"! Steve, I thank you from all my heart for your excellent training. Because of you, I was able to provide a significant change in the life of my family. But it does not stop there. Because of the knowledge I've got from you, Steve, I have changed the lives of many thousands more.
Thankful forever,
Dennis Buchholz
One-Time Payment Only
After paying for the Agimat FX® Ultra life-time license no further charges being made.
Free Forex Signals
When purchasing a license of Agimat FX®, you will be added to Forex Trade Copier on where you get my Forex scalp trades copied into your account. I provide everything you need: the Trade Copier receiver software, tutorial video, and PDF manual. The Trade Copier is free money for you while learning how to use Agimat FX®.
iOS and Android Apps
Smartphones are essentials in our daily lives. With Agimat FX® Ultra Market Maker Method indicator, you can trade at any time anywhere you want by using the provided Entry, TP, and SL targets.
Software Updates
Don't be worried about outdated components. All updates and patches are included in your one-time license fee, including the MetaTrader 4 & 5 version and iOS and Andriod App.
One-Time License Fee
Once purchased Agimat FX® Ultra, no upcoming charges are made. 
One Time License Fee 

€

174
Two MT4 or MT5 account installations on demo/real.
Agimat FX® Ultra Updates.
Support via email with guaranteed reply within 24hrs.
Free Forex Signals via automated Trade Copier.
Mobile Apps for iOS or Andriod (release in July)
Video tutorial on how to install.
Video tutorial on how to trade.
Our reputation and the success of our company rests on making you happy. We take pride in our products, which is why we offer a 7-day money-back guarantee for all Agimat FX® Systems.